Executive Kia is Your Electric Vehicle Headquarters
Kia is dedicated to protecting the environment, which is why we have four eco-friendly models in our lineup: the Optima Hybrid, the Niro (Hybrid and Plug-In Hybrid), the e-Niro, and the e-Soul. Electric Vehicles (EVs) come with a number of desirable features, including excellent fuel economy and greatly reduced or zero emissions.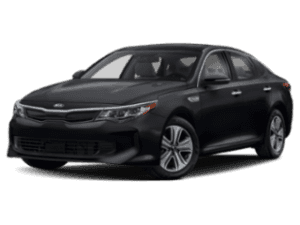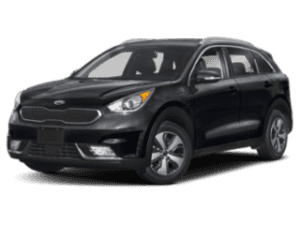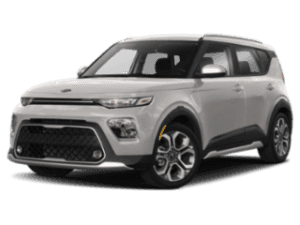 Visit Executive Kia for Your Next EV
Executive Kia is Connecticut's largest Kia EV dealer. Our selection of new and pre-owned electric vehicles is unmatched in the area, and it's available to view online or at our dealership. Our expert technicians are factory-trained on electric vehicles, so they can help you keep your EV in peak condition. Ready to make the switch to the vehicle of the future? Speak with an EV Product Specialist today.
Plug-In Hybrid Electric Vehicles (PHEVs)
Kia PHEVs combine the best of gas-electric hybrid vehicles and fully electric vehicles. PHEVs allow for extended fully-electric operation over an extended distance. Hybrid vehicles recharge batteries from the gasoline engine, allowing for a hybrid of gas and electric power. PHEVs do the same thing, but with the added benefit of being able to plug into an outlet to charge the battery as well. Many high voltage, quick-charge stations allow owners to charge their vehicles in just minutes. And for longer trips, PHEVs still have the convenience of a gasoline engine.
Benefits of Kia EVs
Highly Efficient Vehicles
Large Lithium-Ion Polymer batteries give Kia EVs improved efficiency and large capacities, so you can go where you want to without worrying about your charge. Combined with a high-efficiency motor, you get the power of a gasoline engine, with no emissions and better fuel economy.
Smooth and Quiet
Electric motors run smoothly and are quiet to operate. In fact, electric motors are nearly silent, even during acceleration. Power transfers instantly, too, so there's no lag between when you press the gas pedal and when your vehicle starts going faster. Finally, since the dense batteries are underneath the vehicle, it has a lower center of gravity and better handling.
More Room For What Matters
Because electric motors and batteries take up less space than a traditional gasoline engine and drive train, it allows the vehicle designers and engineers more freedom and space to design the rest of the vehicle. This usually means EVs also have large cargo areas for their size (often in the front and the back), not to mention large screens and extra legroom.
Charging Stations Everywhere
Kia vehicles are able to charge their large batteries quickly using the Hyundai Motor Group 800V Rapid Charging System. This system can allow for over 60 miles of travel in just 3 minutes of charging. As the smart grid and Kia vehicles become more powerful and efficient, this will only increase. There are over 17,000 public charging stations, and each Kia EV has a built-in slow charge, so you can charge it at home.
Save Money
Since EVs have about 40% fewer parts than gasoline vehicles, they're much easier to maintain. Additionally, there are government programs that provide EV purchasers with tax credits. Over the lifespan of your EV, you can end up saving thousands over a traditional gas vehicle.