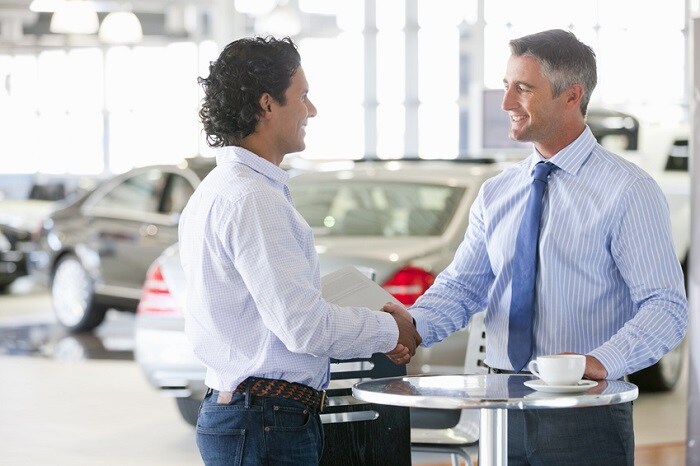 The team at Executive Kia likes to make sure that all of our customers are satisfied and have the answers they need. We offer quality customer service, a great Kia parts and service department, a vast selection of pre-owned and new Kia cars, and a professional finance team. There are times when our customers have questions and we love to give the answers, so here are some answers to some that are most commonly asked.
Cars (you know-the reason you're here)
Q: Why is test driving a car important?
 A: Test driving a new Kia will give you a better feel for the vehicle and if it is a smart fit for your driving personality. Behind the wheel of a new 2018 Kia Sorento, you can check out the acceleration, braking, handling around turns and much more.
Q: What is the difference between used and certified pre-owned?
 A: Purchasing a used Kia or a certified pre-owned vehicle will boost your options and buying power. With our CPO Kia cars, each lightly used vehicle has gone through a strict inspection and certification process. For our used inventory, you will find a range of years, makes, and models to give you the variety and great prices you need.
Service & Parts
Q: How do I know when I need an oil change?
 A: It is best to have the oil changed in your Kia car every three months or every 3,000 to 5,000 miles, or whichever comes first. This helps keep the many engine parts well lubricated to properly function and for years of optimum driving power. You can schedule an oil change at our Kia service center.
Finance
Q:  Can I buy a car with no credit? 
 A: At your local Wallingford, CT Kia dealership, we work hard to get our customers the financing that they need. Regardless of your credit history, our Kia finance professionals will work with you on the purchase or lease you desire.
General
Q: Are you open on Sunday?  
 A: Executive Kia is open on Sunday from 11:00 a.m. to 4:00 p.m., and we are also open Monday through Thursday from 8:00 a.m. to 8:00 p.m. and Friday and Saturday from 8:00 a.m. to 6:00 p.m. for your convenience.
Q: Why should I choose your dealership?
 A: You will always find the inventory you need at Executive Kia located at 1164 North Colony Road in Wallingford, CT. If you would like information on our pricing or to get answers to questions not listed here, please call our sales team today at (866) 624-4777 and we will be happy to help.